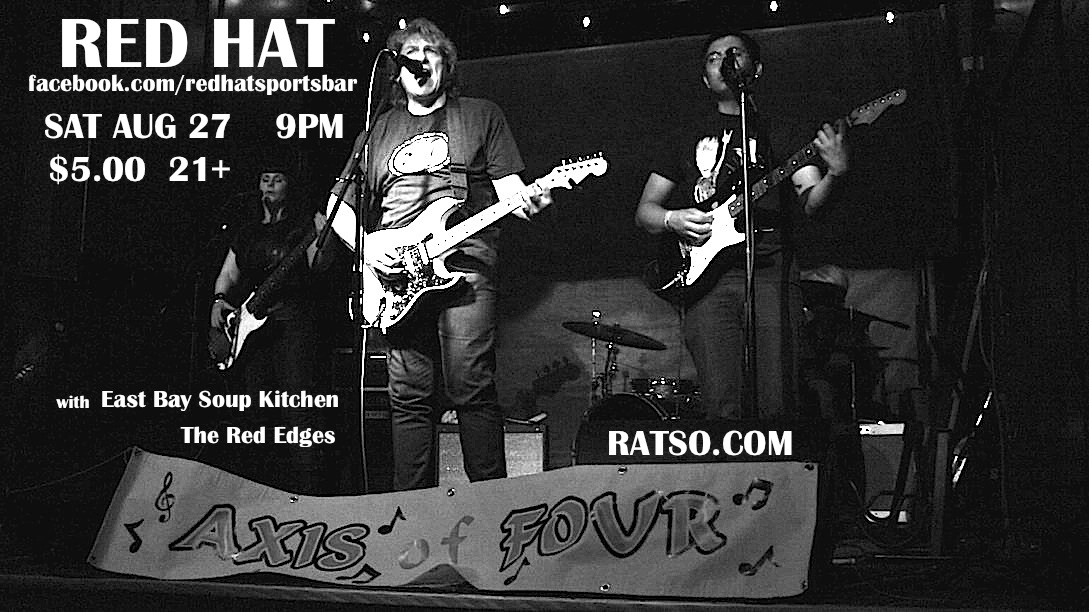 The AXIS OF FOUR is very excited to return to our favorite East Bay Showcase venue, The Red Hat Sports Bar.  This show will feature SMASH (N. Villacorte)
playing more leads, and will also be the debut performance of "Through The Night", the newest song penned and arranged by Li'l Ricky.
Come on by and show your support for original bands and the venue that supports them!